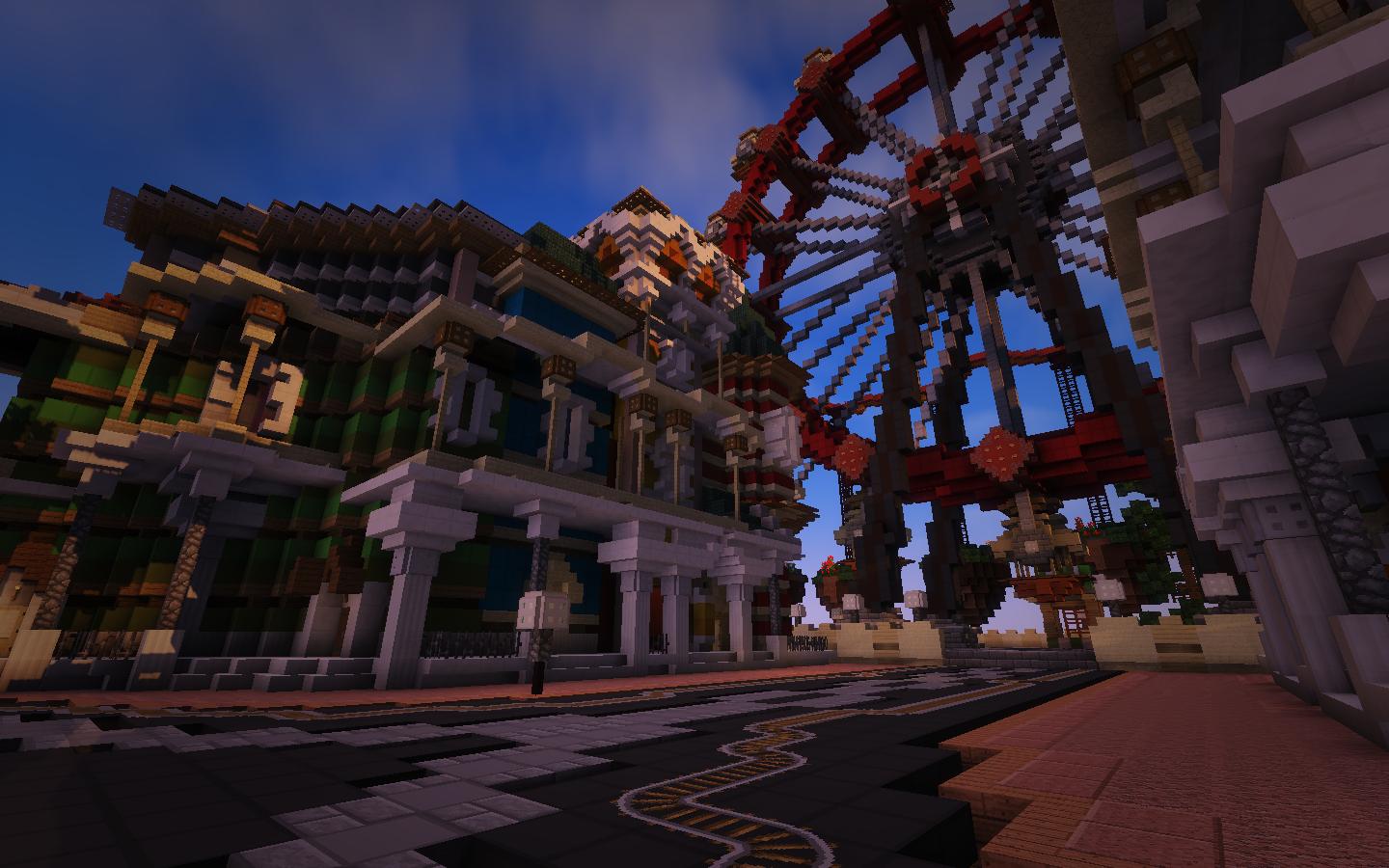 SKYBLOCK RELEASE DATE​
Hi everyone! We're incredibly excited to announce that we'll be releasing the next season of Skyblock on
Friday, 19 June 2020 at 4 PM EST
. We've been testing the features, squashing bugs, and making optimizations for the past few weeks and cannot wait for you all to explore the new map!
This season of Skyblock will be
chock-full of events
, including some of the server favorites such as Block Rush, Musical Beds and more!
Every Saturday will feature at least two events
plus some other random events done throughout the week!
RANK GIVEAWAY​
Want a chance to earn a free rank on the Skyblock server? Check out our latest tweet for information on how to enter!
We want to see how creative you all can be when it comes to building on your islands! For this reason, we'll be running a build competition from the time Skyblock releases to 26 June 2020.
The challenge is to make the
most aesthetically pleasing island
while still adding value blocks! The top islands will find a way to integrate emerald blocks, diamond blocks, gold blocks (and the rest!) to their build while still making a beautiful and functional island.
The winner of this competition will receive
1 Magic Crate Key
for each member of their island as well as
having their island showcased at spawn
.
In order to enter, submit your island name to this thread once you've established an island so that we may judge the competitors!
CHANGELOG​
Check out each spoiler for information on what we've been working on! Expect more features to be rolled out in the weeks following release as we build off of the community!
​
Introduction of an Autosell chest to automatically sell items fed into it
Added Crop Hoppers to collect farm drops around a radius
Added Mob Hoppers to collect hostile mob drops around a radius
Inclusion of the Luck Spinner carnival game to win daily sell boosters
Introduction of a unique daily quota questline
Introduction of tickets for island and apprentice ("servant") upgrades
Added Guardian and Wither Skeleton spawners with custom drops
Introduction of a /coinshop for trading mob coins
Added beacons to allow for effects to be added to islands
Adapted observers and 1.12 redstone mechanics
Adapted a tiered spawner system allowing players to have more choices
Expanded upon spawners' custom drops and condensed sellable items
Addition of /sell and /shop for the Ringmaster rank
Added Mob Heads as a possible drop upon killing mobs
Removed daily missions in favor of daily quests

Introduction of tiered Quest Keys with various crates and epic rewards

Expanded the rewards available for personal island missions
Better balanced out the server economy to reflect the changes made
Increased the sell prices of most farmed items
All new players are given access to /kit starter to use on a 48h cooldown
Updated /is GUI for easier navigation and to easily customize your island
Addition of a /is warp GUI to see the islands that are online
Addition of a /kit GUI to showcase the different kits on the server
Implementation of a /help GUI to guide new players on the server
Ability to say [warp] in chat and a teleport to your island will display in chat
Completely custom carnival spawn (Teaser: Click Here)
Abandoned carnival-themed warzone complete & black market tunnels
Dedicated tutorial area featuring farm designs and helpful information
Multiple carnival rides spread across the map for players to enjoy
Private Ferris wheel carriages which can be purchased for personal use

These carriages will be customized to the owner's desire with the collaboration of the administration team
Due to there only being 16 carriages, these will be in limited supply so act fast once we put them on the store!
Reworked ranks to add "Ringmaster" featuring additional permissions
Renamed the existing Skyblock ranks
Added custom hoppers and Autosell chests to the store
Introduction of Spawner, Magic, Fantasy & tiered Quest crate keys
Expanded existing rank permissions to accommodate the update